Salud(i)Ciencia
, Argentina
Sociedad Iberoamericana de Información Científica (SIIC)
Editor: Rafael Bernal Castro
Indizada por: EMBASE, Elsevier Bibliographic Database, LILACS, Latindex, Ulrich's Periodicals Directory, SIIC Data Bases, Google Scholar, Scimago Journal Ranking, Scopus, Scielo
http://www.siicsalud.com/saludiciencia/index.php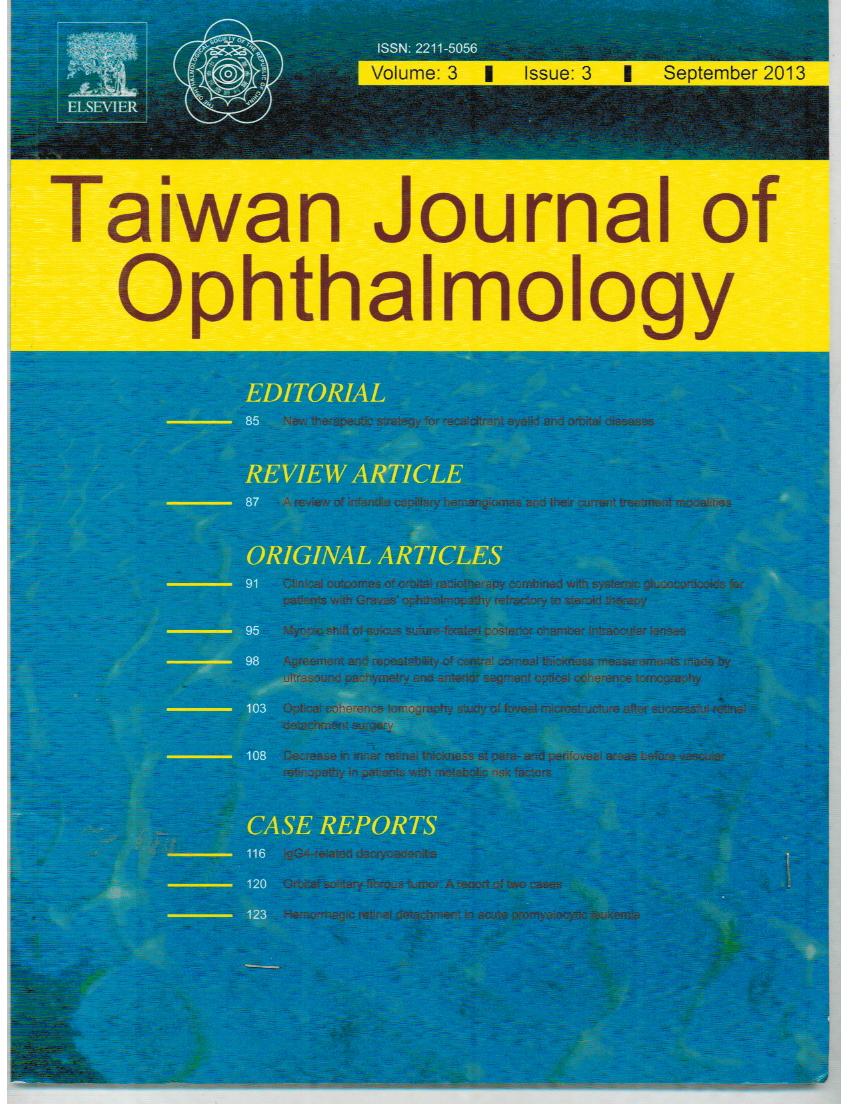 Taiwan Journal of Ophthalmology
, Taiwán (Republica Nacionalista China)
Ophthalmological Society of Taiwan
Editor: David Hui-Kang Ma
The Taiwan Journal of Ophthalmology is the official, peer reviewed publication

...

http://www.e-tjo.org
Transplantation
, EE.UU.
Transplantation Society
BB SIIC.
Ingreso: 2005
Editor: Manikkam Suthanthiran
Published twice monthly, this frequently cited scientific journal features extensive coverage

...

Indizada por: Index Medicus/MEDLINE, Research Alert, Biosciences Information Service of Biological Abstracts (BIOSIS), EMBASE/Excerpta Medica, SIIC Data Bases
http://www.transplantjournal.com
Urological Science
, Taiwán (Republica Nacionalista China)
Taiwan Urological Association
BB SIIC.
Ingreso: 2010
Editor: Alex T L Lin
The Urological Science (Urol Sci) is the official peer- reviewed publication

...

Indizada por: Chemical Abstracts Service, SIIC Data Bases
http://www.urol-sci.com